Medium has a built-in subscribe feature, which to their credit, is quite neat. Except for the 2 points I describe below, it may be good enough for many bloggers: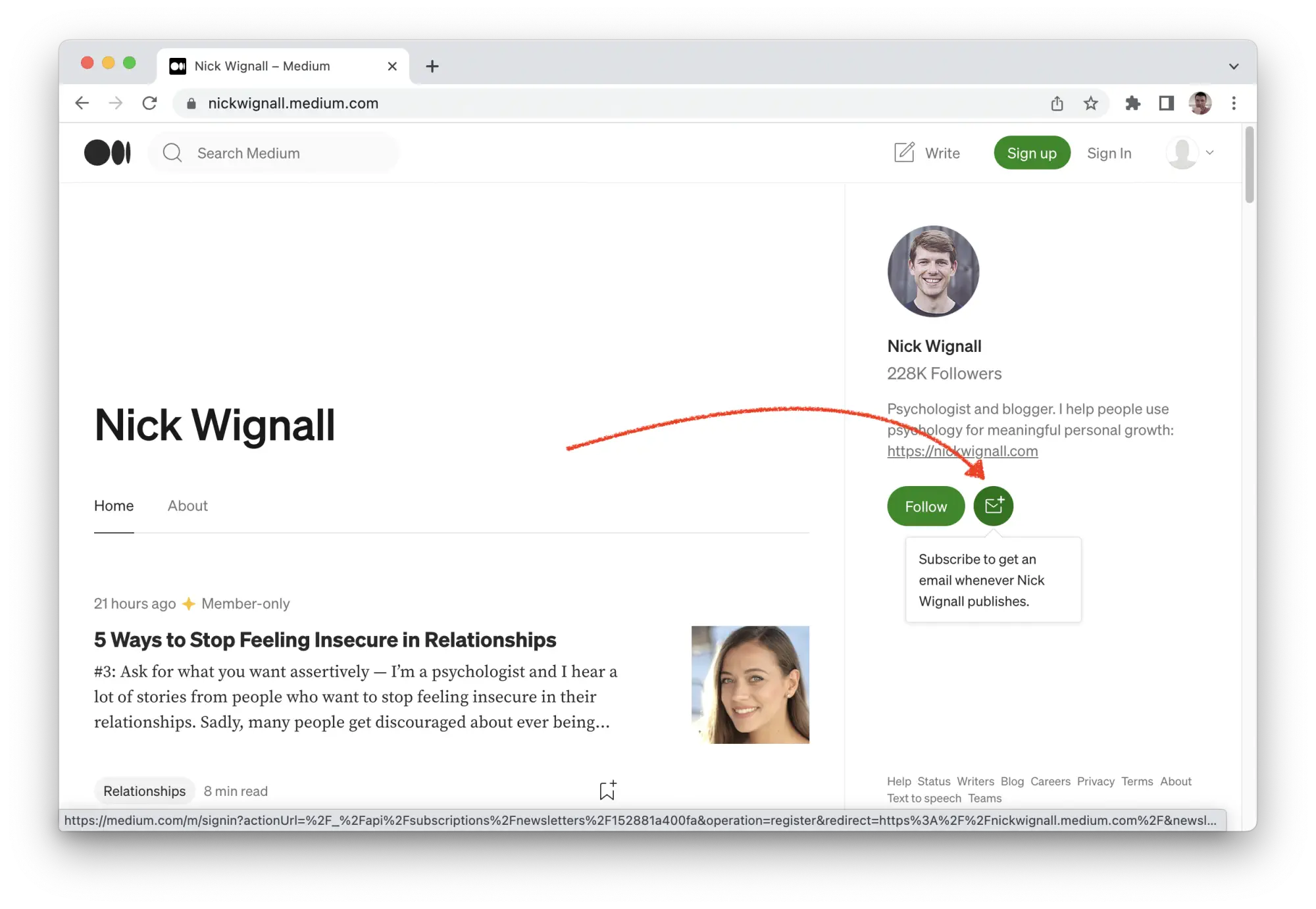 As I mentioned, there are two ways in which Medium's implementation of email subscription is lacking in my view, one smaller and another more significant:
After publishing a story on Medium, you have to go and click a button for it to be emailed to your subscribers. — So, post delivery is not fully automatic as with FeedSubscription.

Readers can't subscribe to receive your new stories by email if they don't have a Medium account themselves. — With our Subscribe Form anyone can enter their email and sign-up for your new posts.
If you want to take advantage of our distribution system, and email your new posts to your subscribers, you can still do it. However, because Medium doesn't allow HTML embeds, but you won't be able to embed our Subscribe Form, which is sad.