This week has brought a bit more clarity on the audience that I want to serve: it's the Pro Bloggers that have a clear message they want to put out into the world.
I do believe that writing in general and blogging in particular is a valuable endeavor, first and foremost for the writer. It helps clarify and deepen one's thinking, grow the understanding capacity, and allows grasping complex things that one wouldn't be able to grasp with conscious mind only—and I speak from experience. 😇
It can be a powerful tool for personal development, and even more valuable in a professional setting. And I think putting one's thoughts and realizations out there, is an act of great generosity and a valuable contribution to the culture. All of this make publishing in general, and blogging in particular a worthy personal mission in itself.
This is why, I hope to make this content distribution service as useful as possible and help bring your ideas, closer to the ones that want them.
I want to help you spread the word, and our homepage now clearly shows it! 😎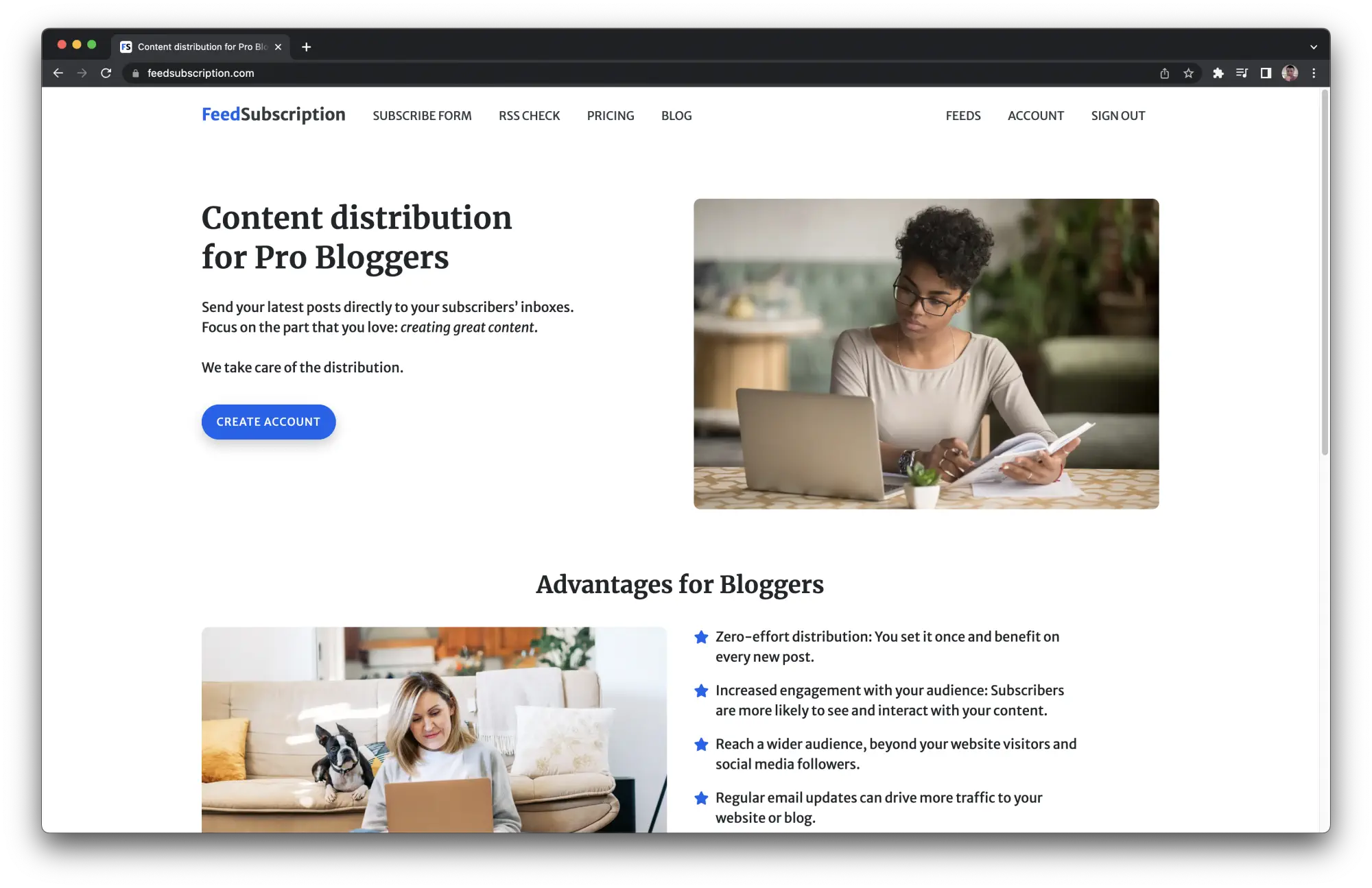 I also have made progress on the delivery reports front. And although most of it is behind the curtain for the moment, I moved one significant step closer to bringing the data to the web interface.
Stay tuned for more next week! 🤓