After the initial take on the report data gathering, this week my main focus was displaying that data. Besides that, I also worked on infrastructure updates and a few smaller things. ✨✨
As it often happens during the user interface (UI) work, new requirements are revealed, which required some changes to the data gathering, and a pretty hefty reorganization of how the data is stored within the system. At first it looked difficult, but as I started, it turned out to be manageable.
While there is more work until it's done, here is a sneak peek at how the report will look. So, this is the entry point on the "Manage blog feed" page: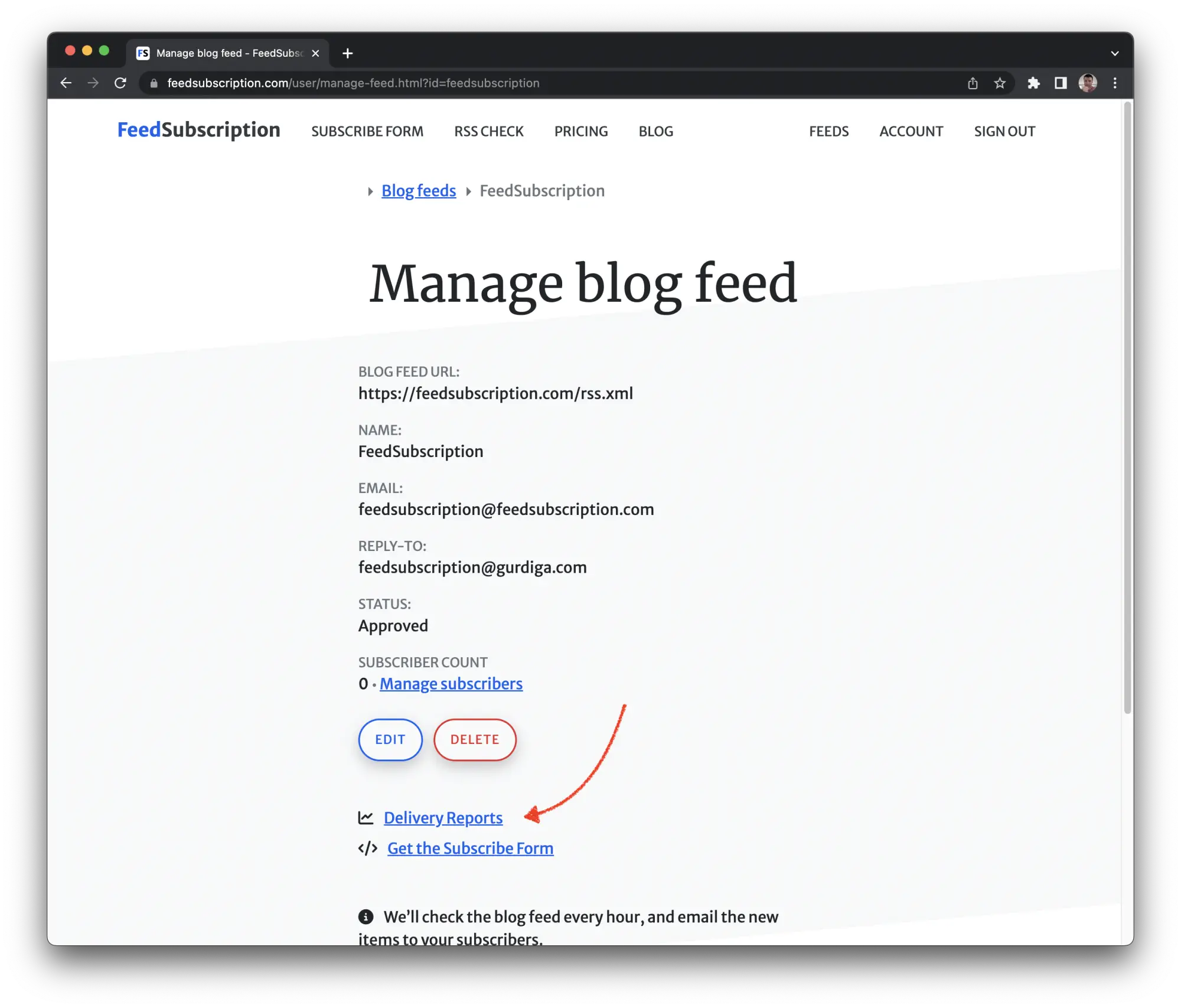 And this is the report itself: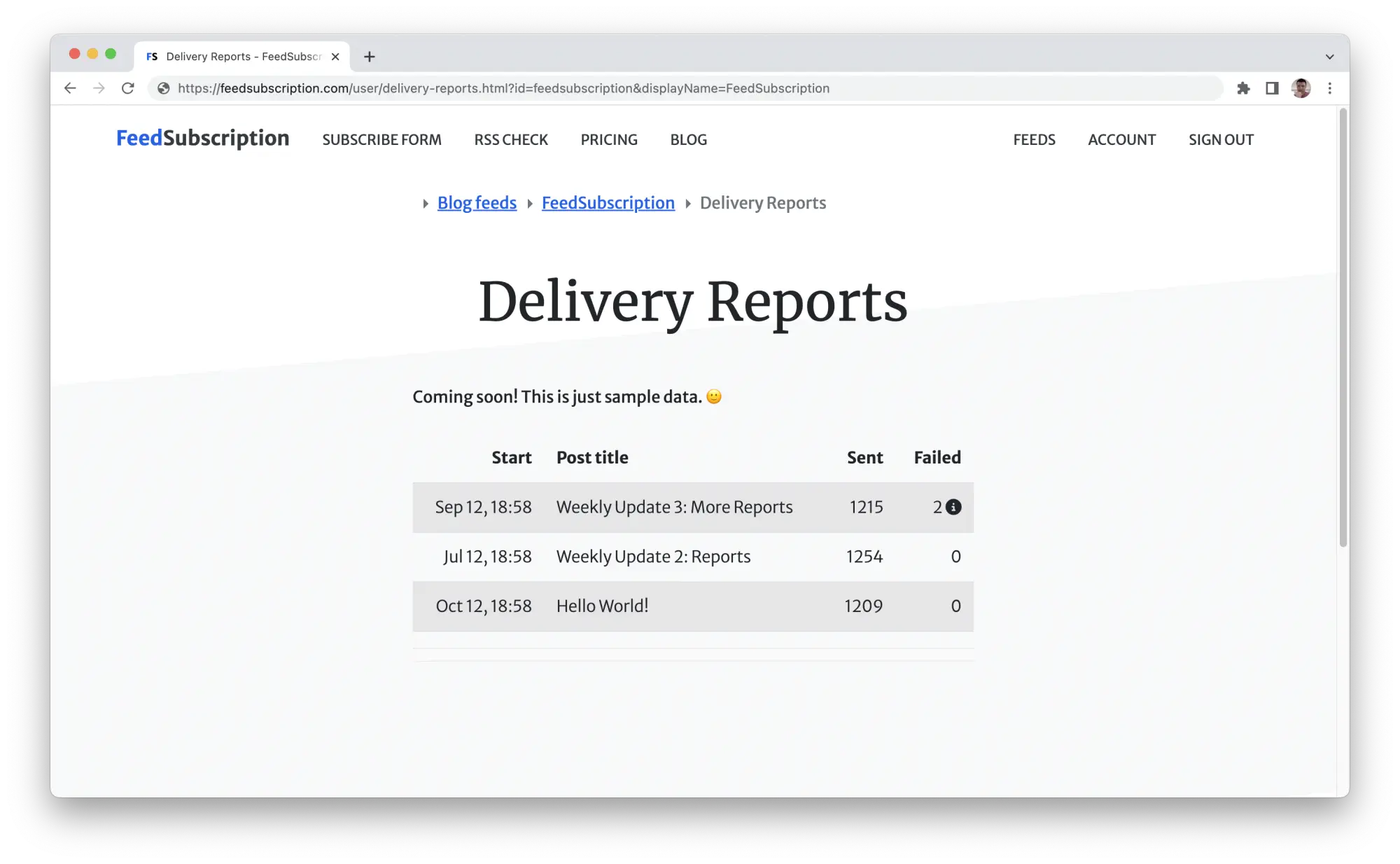 The small icon next to the number of failed emails will give more details on what happened.
Now, the plan is to start with the smalles possible data set and enrich it as we learn what other informations would be useful to know.
See you next week. 👋