As mentioned in a previous post, one of the features requested by our users was the ability to only send an excerpt of the blog article, with a "Read more on the blog" link.
One of the users has been generous enough to mention a way to measure the excerpt: a number of words. (Thanks Pam! 😇)
This is of course an initial working version of the feature, and we're open to suggestions on extending and tweaking it to make it as useful as possible for our users.
If you're fine with sending the entire post text, then you don't need to change anything: this is how it's initially set. But if you only want to send an excerpt of the post, you can change that now in the Edit blog feed form: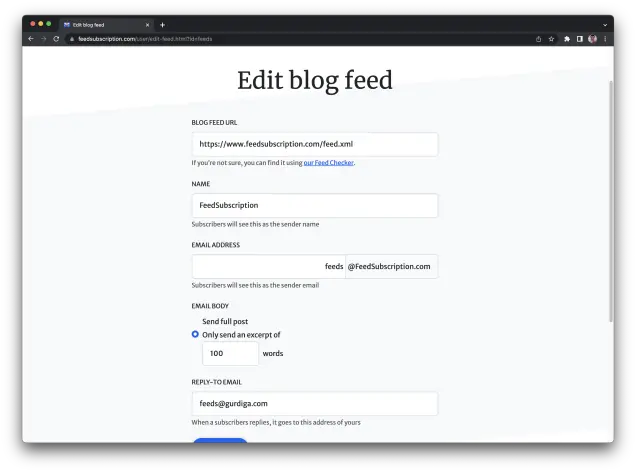 Next up in our development plan is adding the ability to specify a custom subject line for the email. As always, we'll post updates here, so if you want to stay up to date, please subscribe using the form below. 🙂